Easy Holiday Gifts
The perfect gift for clients, parties, and friends. Our tasty conserves and jams come wrapped beautifully to make gift giving easy and include our favorite recipes that are sure to delight.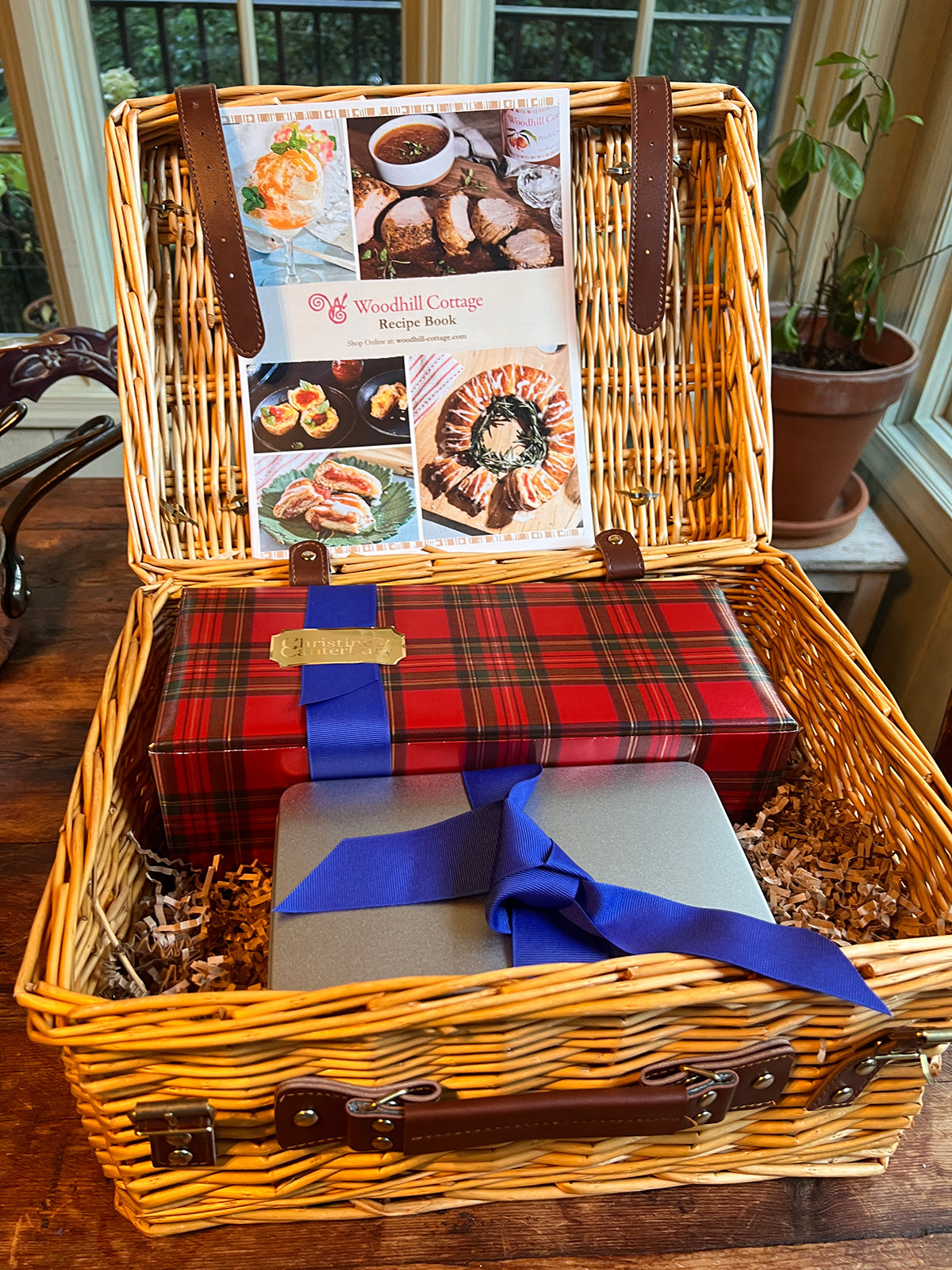 Holiday Hamper
Our Holiday Hamper includes a beautiful wicker hamper, Woodhill Cottage gift box, tin of handmade scones, and Woodhill Cottage recipe book.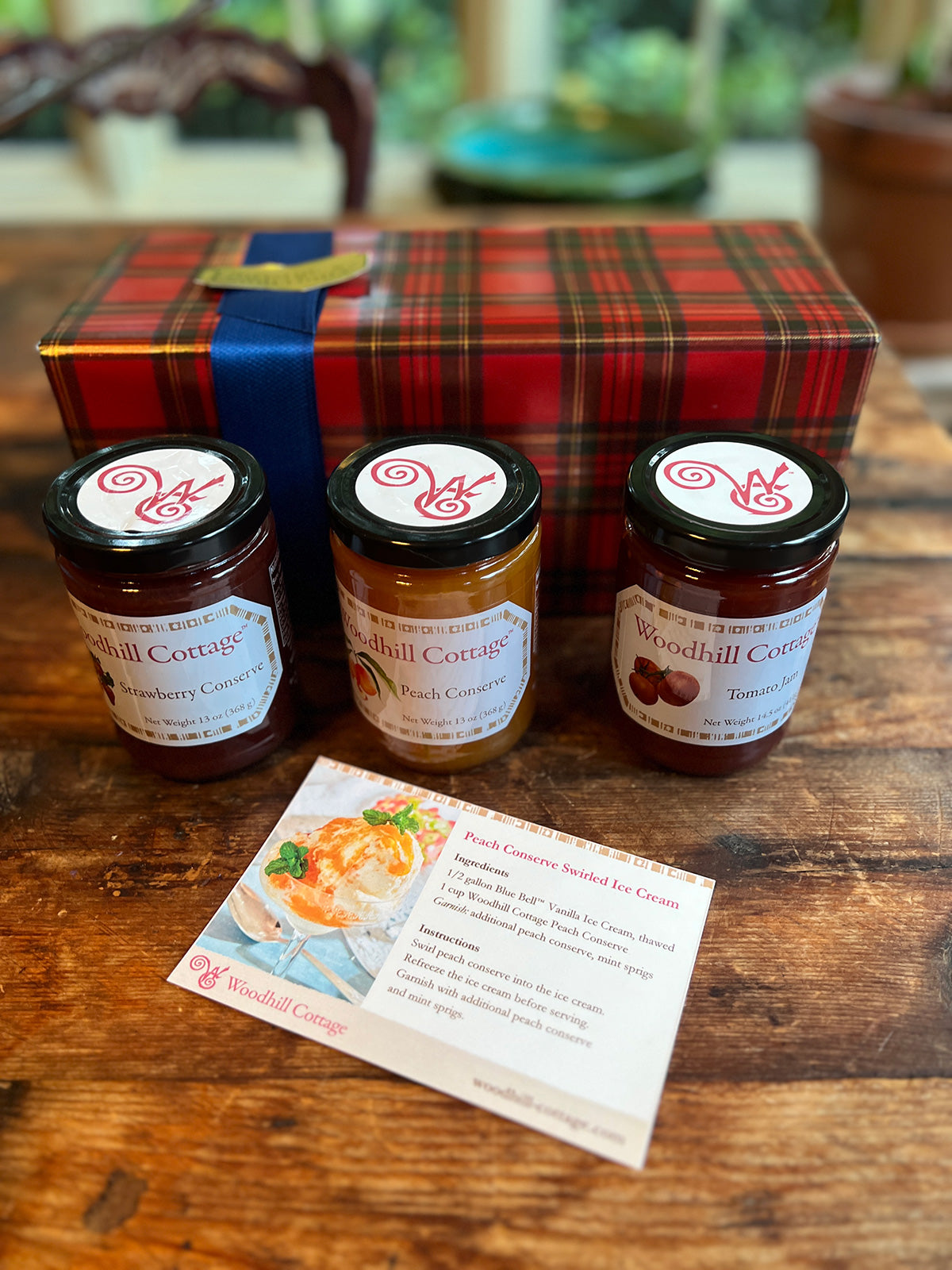 Three Jar Gift Box
Wrapped gift box of our three individual conserves and jam. Includes recipe cards.